yep...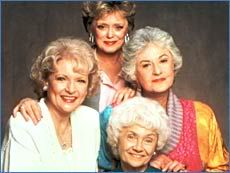 Friends Only.

For the most part anyway.
what happened to make you change your journal to friends only?

well, I just talk about personal stuff on here and don't want everyone with a computer to read it. Not that I'm like, super popular or anything. Just privacy bro.

The pic is hilarious. Hehe.

yay for the Golden Girls! hahahaha

Not that you want to hear from me at all...but I wanted to say kudos on getting the fuck out of galveston :)

Hey what's up? You came up in a random search so I'm just tossing you a line to say...well I already said what's up...but I'll say it again...
What's up!?

Want to be Friends?

I searched interests for drawing circles and you came up :-D
I read through your interests and you are amazing. Seriously. Tea, Samurai Movies and German expressionism, not to mention the dead kennedys.

Add?

Re: Want to be Friends?

Hehe, sure! I have to warn you though. this journal has mostly turned into a weird coloring book of tangants. :-P

I LOVE drawing circles. Esp. shading them too.

Re: Want to be Friends?

:-) i can spend hours shading circles.

I love odd people

Nice journal. I'm amazed by anyone who can write anything more than crap in theirs. I'm not one of them, unfortunately. But I can spell well, most of the time. That's my claim to fame. Just dropping a line so I know I'm not one of those weird "lurkers." Add me if you'd like.

Keep it up!

You've been randomly selected for a survey about the demographics of LiveJournal users. Please take a moment to fill out this poll. The data collected will only be used in the calculation of anonymous statistics. If you have any questions or concerns, please contact nikolasco.

I apologize for the annoyance, but thousands of responses from randomly selected users are needed for statistical validity. The official statistics claim that the most common age for LiveJournal users is 5 and two million (out of 10.5 million users) are under the age of 10. If your date of birth is publicly available in your profile, then that data has already been collected. I'd still appreciate a response to the survey to verify that the information is accurate and perhaps acquire more information (e.g. only part of your birth date is listed).

I badly speak and I write in English. I shall simply look, and then I shall disappear)) If it is impossible, tell, I shall not be.